Hello and welcome back to my blog! As some of you may have noticed, I haven't been updating my blog as often as I had grown to posting. This is because I've been writing for the popular platform The Oydssey, which requires me to write a new post every week. Coming up with twice the content has proven to be just as difficult as I had imagined, but I'm using my available time this summer to work out ways for me to balance both.
My first solution starts with this post right here: My Month in Review! I've decided this is a great way to not only keep myself accountable for posting on my own blog, but also for me to become more aware of what goes on during the days that seem so busy.
In these monthly posts, I'll include a list of some of the things I've been loving, separated into categories. Although days may seem to blur, there is something new at least in each month, and that should be celebrated. So without further ado, July!
July Reads:
Harry Potter and the Prisoner of Azkaban
Harry Potter and the Goblet of Fire
Harry Potter and the Order of the Phoenix (Currently reading)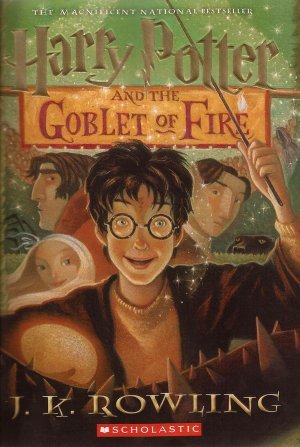 This is not my first time reading the brilliant series by J.K. Rowling, but I had been wanting to reread them for so long that I figured it was time. I had forgotten how well-written The Goblet of Fire is, and how much of a genius Rowling is with all of her hidden and early foreshadowing.
Song of the Month:
"Somebody Else" by The 1975
I've recently gotten into the band The 1975, (specifically their more funky, pop songs), but I could listen to this song on repeat.
Favorite Blogger of July:
Adjusting to Adulthood, (Kendra), has been my holy grail blog/blogger this month. I discovered her blog on Pinterest, and immediately followed her boards, so I would never miss out on any of the stellar advice she either gave out or found on her own Pinterest adventures. With senior year inching closer every minute, planning for the future has taken its toll, and A2A has been awesome.
Favorite Beauty Products:
Coconut Oil
Although not strictly a beauty product, (I love making my eggs with the oil!), I have started making DIY coconut oil masks to give my course, dry hair some much-needed moisture. After finally accepting that my hair texture is unusual for a blonde, and that it was just genetics, I asked my hair dresser for advice during a trim.
Once or twice a week I rub about a spoonful of coconut oil between my hands and lather it into my hair from root to ends, (I don't have particularly oily hair, and I shampoo it out), leave it in for 30-60 minutes and then wash it out. I can already feel a difference in my hair, though I'm interested to see how my hair is in the next few months!
Colourpop Lippie Stix in Cami & Ruffle
Regardless of the month, I feel like I'm always interested in dark nudes for my lip colors. It makes me feel spunkier, what can I say? Cami is described as a neutral mauve pink, and it's beautiful. Ruffle was a part of the Vixen Lippie Stix set, that I received as a gift, and it is easily my favorite color out of the set.
Lifestyle Favorites:
Donut Shop Vanilla Cream Puff K-Cups
This coffee smells and tastes like heaven on Earth. I pair it with sweet creme coffee creamer, and then I don't have to use as much Truvia to sweeten the drink. My summer roommate loves when I use these K-Cups, because our room ends up smelling like a delicious coffee shop.
My Eccolo Ltd 2017 Planner
I picked this gem up for $9.99 at my local TJ Maxx, but it seems to not exist to the actual company. No matter, because it is still easily the best planner I've ever used. I had purchased a Day Designer planner from Target, but had purchased much too small of a size for all that I write in my planners, so it was time to invest in something bigger and better.
This planner has little quotes, areas for me to write in birthdays and goals, as well as notes. I'm not crafty enough to bullet journal, but I think the idea is spectacular, so I've taken a few pages out of that book; I've started to washi tape-things into my planner! It makes it just a bit more fun and also gives me a little something productive to do.
Fashion Faves:
High-Neckline Shirts & Dresses
On the same shopping trip that brought me to my new planner, I also purchased three articles of clothing, all with high necklines. I have never been much of a fan of turtle necks or anything of the sort, but the two swing dresses and one tank that I bought are changing my opinion on the style.
Favorite July Memory
Although it feels like a lifetime ago, I spent Fourth of July weekend with my friend Caroline and after three years of great friendship, I finally met her family whom I've heard so much about. I've worked a lot, and I went home for a week to visit my own family, but this was such a fun experience.
We went to her cousin's graduation party and I got to spend time talking to her different family members; when we were freshmen in college her cousin Kyle went to school with us and it was great to catch up with him for the first time in over two years. I volunteered as tribute to take their giant family photo with about four different phones and an actual camera, and watched one "big, happy family" come together right in front of my eyes.
I've talked a lot about finding my "bridesmaids" in college, and it's weekends like these that keep me grounded to that. It was full of laughter and new experiences and really awesome gluten free cupcakes courtesy of her Aunt Steph.
July has felt long. I'm not going to lie. But I'm finally writing again, I'm using a planner again, I have a baby shower this weekend, and I've made a deposit on my spring break/birthday Disney trip. July has also been very good to me.
Until next time!
Abby