Hello my lovely friends, family, and followers, and welcome to my second Month in Review! August has been exhausting, let me tell you. I caught a cold mid-August, and even now, as September starts to creep away, I am still recovering. On top of that, my sleep schedule has been thrown entirely off, and I am starting to remember what it feels like to be a sleep-deprived, overly-involved undergraduate student, (but hey, I'm still rockin' the show!).
I watched the end of my summer be whisked away by RA Training, Student Center Training, and the looming darkness that is Senior Year, (I'm only kidding, senior year is gonna be lit). And though August felt short because of these things, there were still things to appreciate throughout the month.
August Reads:
Harry Potter and the Order of the Phoenix
Harry Potter and the Half Blood Prince
Harry Potter and the Deathly Hallows (Currently Reading)
Although I still haven't finished The Deathly Hallows, I am incredibly excited to start Harry Potter and the Cursed Child, so I've got to push myself to finish the original series. As I mentioned last month, I am in absolute awe of her spectacular writing. 'Nuff said.
Song of the Month:
"Closer ft. Halsey" by The Chainsmokers
This is super basic of me, because I usually hate mainstream songs, and get sick of them so fast, that it would be pointless to mention a Top Chart pop song. But here I am, openly loving one. In my defense, though, Halsey is an absolute babe, and her music keeps me going. I'll use this as my excuse and leave it at that.
Favorite Blogger of August:
Gluten Free in Orlando has been my saving grace in planning my upcoming Disney trip. Having a gluten allergy is really intimidating in terms of traveling, but I know that Disney is really accommodating. That being said, I want to make sure that I am going to restaurants that are offering me the absolute best, and Alexis of GF in Orlando never lets me down.
On a quick, but relevant side note, not that she's a blogger, but my travel agent Deb, from Off to Neverland Travel has also been such a big help with easing our Disney-planning worries. I'm going with five other people, and I am the main planner, so it can be quite stressful at times, but between these two resources, the planning process has been a breeze.
Favorite Beauty Product
Sheet Masks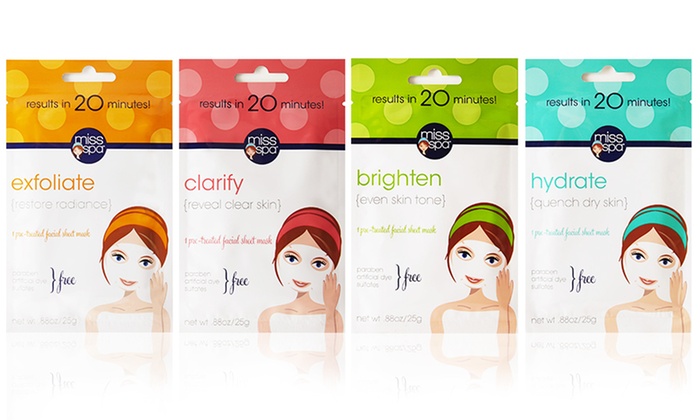 I can sometimes be a bit of an impulse shopper. I am a huge fan of shopping lists, since they usually keep me restricted, but I slip up sometimes. I ended up trying one of these sheet masks, and other than feeling like I looked slightly like a serial killer, it was really relaxing! I recommend trying sheet masks.
Lifestyle Favorites
Blueberry Slim Life Green Tea
I used to be a very big tea drinker, up until I realized how much I loved coffee. Oops! I recently reintroduced myself to this tea, however, and was reminded of the effects green tea has on me that coffee does not. This tea doesn't need to be sweetened, but still gives you your caffeine fix.
OneNote
I. Love. Microsoft. OneNote has become the single greatest thing of my college career over the past few months. I have different notebooks for different aspects of life, (My Notebook is for blogging, HIPS, and Odyssey articles, whereas Fall 2016 is for class notes), and each notebook can have different sections (Fall 2016 has different tabs for each class!). It keeps me organized and all in one place and color-coding is amazing. This, combined with the fact that my Dell is a touch screen, means I can draw in my "notebooks" for diagrams and such. I'm still amazed.
Fashion Faves
Palm's Carolina Shoes
I get compliments on my Carolinas on the daily when I wear them. They look just like Jack Rogers, but are roughly five times cheaper. Overall, they are great quality (especially for the price), although the fronts aren't very durable, and I have some rips in the toe from tripping (I can't help being clumsy!). I have zero complaints, otherwise, though!
Favorite August Memory
Convocation Speech
I was sick for a majority of August; the cold that I had left me with a lingering cough that I have even now. August feels kind of blurry, and maybe not the most fun. I'm not going to lie about that. So thinking about my favorite memory was hard.
It hit me as pretty obvious, however, once I figured it out. This summer I was asked to be this year's student convocation speaker for the First Year Convocation. I struggled for weeks on what to write and what to say, and eventually I realized that my issues with speech writing were similar to what you experience during college. And so I compared speech writing to life at Curry.
It was the most terrifying five minutes of my life, but admitting to them all that I was likely more nervous than they were broke the ice. I had people coming up to me for weeks thanking me for my words. I truly didn't think any of them were listening, so realizing that what I had to say made an impact on them was so gratifying.
I'm not saying I'm ready to give speeches at every large event on campus, but I feel infinitely stronger than I was before, and I'm so glad that I pushed myself out of my comfort zone.
While this may be coming out two weeks into September, I can't wait for what autumn has in store for me. Senior year is off to a slow start, but my last year in New England has to count for something. I'll keep you all posted!
Abby