Hey y'all, I'm back! I was lucky enough to spend my 21st birthday in Disney World with some of my greatest friends, and it was an experience I wish I could do all over again. To say I'm suffering from painful Disney withdrawals would be an understatement. I've actually started a Twitter hashtag (#disneywithdrawals).
Celebrating my 21st birthday in WDW meant spending a day in Epcot to drink (and eat!) around the world. We were fortunate to have gone on our trip during Epcot's Flower and Garden Festival, and friends, if you have never experienced it, I'm asking you to book your trip now. Calling it beautiful wouldn't even begin to cover it. The floral arrangements and topiaries shaped like your favorite Disney characters transformed Epcot into something so much greater than it already is.
Along with the bright and beautiful decorum we found ourselves among, there are also outdoor kitchens and new food carts to enjoy. At any kiosk, you can pick up a Flower and Garden passport, which includes all of the food carts and food options. Each gluten free food and vegetarian option is labeled, which makes the experience so much easier! Gluten free options that did not have red meat were a bit fewer and farther between, but gluten free meat-eaters and non-gluten free vegetarians need not fret.
Below is my gluten-free guide to the Flower & Garden Festival, based on my own experience and the menus provided at each booth!
The Berry Basket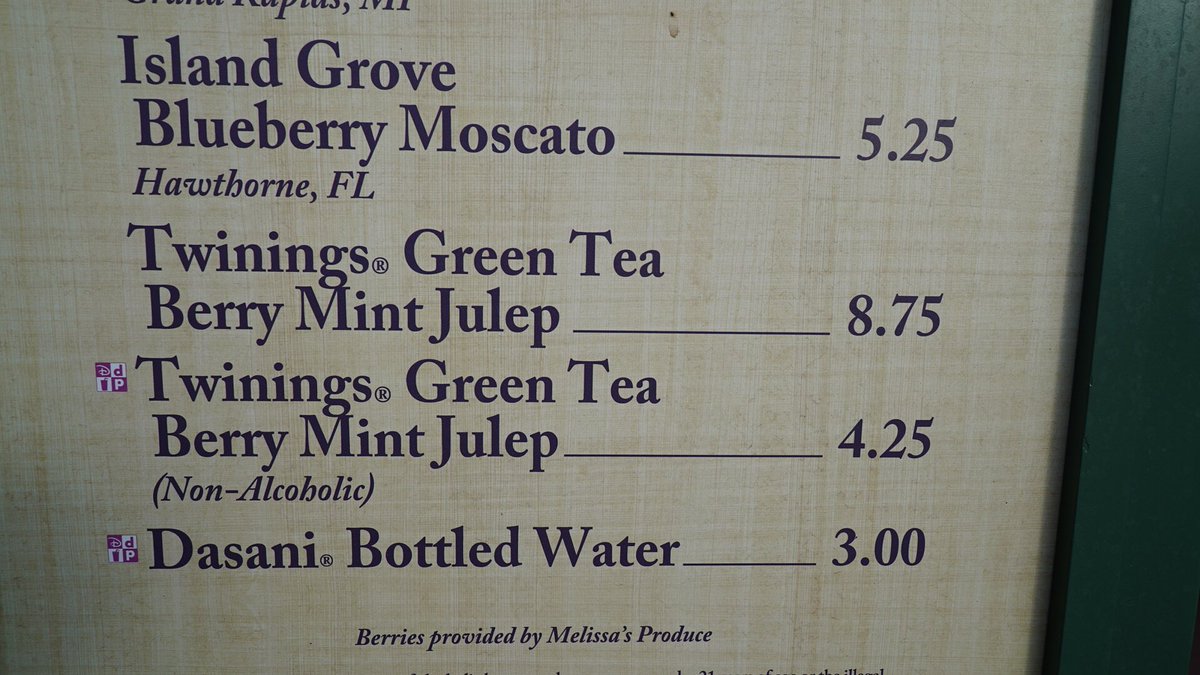 Although there are no food options labeled gluten free at this outdoor kitchen, there are two beverage options that I wish I had experienced: the Island Grove Blueberry Moscato & Green Tea Berry Mint Julep. I'm unsure if the alcoholic version of the tea is gluten free, but the nonalcoholic would be a refreshing experience!
Northern Bloom
Located in the World Showcase's Canada, Northern Bloom had a food option that I was eager to jump at. Their Seared Scallops, served with green beans, potatoes, a brown butter vinaigrette and bits bacon on top are certified gf and were darn good! I forgot to order mine without the bacon, so I picked those off, but they were absolutely delicious. 10/10 would recommend to a friend.
Other than the scallops, I would assume that the non-alcoholic maple popcorn milkshake would be an interesting try, but I can't say I was itching to have a taste. Maybe next time!
Cider House
Located in the U.K. I was incredibly excited for what I could receive here, because they had both food and drink options for me! I honestly could have stayed in the U.K. for an eternity, (but I was starting to get pretty full!). The lemon scone with crème fraîche and mixed berries was just as delicious as it sounded, and was safe for vegetarians to eat, as well! I wish I had gotten two for myself, to be honest.
I bought myself my very first cider flight while at Cider House, which featured McKenzie's Black Cherry Hard Cider, Caribe Blood Orange Tropical Hard Cider and Ciderboys Strawberry Magic Hard Strawberry Cider. The blood orange wasn't my cup of cider (get it?) but the strawberry and black cherry were awesome.
Pineapple Promenade
Get yourself a violet lemonade. That is all.
Jardin de Fiestas
Mexico is known for some incredible margaritas, but being the Flower & Garden Festival, it only made sense to treat myself to a margarita served at Jardin de Fiestas. We tried the Elderflower Pineapple Margarita and the Watermelon White Sangria, both of which were incredibly sweet but still yummy. I would recommend splitting one of these with a friend, due to the sickly sweet flavors.
Bauernmarket: Farmer's Market
Although I had a difficult time being a gluten free non-meat eater in Germany, I had to point out that they offer a bratwurst with curry ketchup and paprika-spiced chips, that I am sure was a great option. When in Germany, do as the Germans do and eat bratwurst!
Fleur de Lys
I love France. Granted, I've only ever been to France in the World Showcase, but I imagine I'd like the real thing quite a bit. The "Macaron Chocolat Framboise", a raspberry macaron with chocolate fudge in the middle, was just as yummy as it sounds. I'm a huge supporter of macarons, because typically they are naturally gluten free.
Just because you live a gluten free lifestyle, doesn't mean you can't enjoy the Flower & Garden Festival all the same. If you ever get the chance to go, don't let your allergy hold you back! Enjoying the different cultures of the World Showcase, along with the beauty of the Festival is an experience that I cannot wait to have again.
Until next time!
Abby