It's that time of year again where I try to stay on top of my blog! April came and went, and in ways it lingered far longer than it was welcome, while in other ways I prayed it would stay.  April passing means that graduation is creeping up, and that the so-called "real world" is closer than I may be ready for. Without further reflection, (it makes me sad!), here are the notable parts of my month!
April Reads:
The Happiness Project by Gretchen Rubin
All I Know Now: Wonderings & Reflections on Growing Up Gracefully by Carrie Hope Fletcher
I am currently reading both of these works. I have been working on All I Know Now for a few months now, and find that it would be a much more relevant read if I were still in high school. I have been so excited to read The Happiness Project, but it was recommended to me to read the book throughout the year, reading the chapter designated to the month I am currently in.
This month's chapter was on parenthood, which wasn't super relevant to me, but it is the type of chapter I would like to reread when I start my own family. I like the idea of starting my own happiness project, and coming up with my own life rules. After I finish the book, I hope to be inspired to do so.
Song of the Month
"Sleep on the Floor" by The Lumineers
I discovered this song in April, and it's the kind of song that I love to listen to with my headphones in while the sun rises. The Lumineers tend to have that effect on me (think "Ophelia"), but I can't get enough.
Favorite Blogger of April
Styled by Magic (Chelsea Watson)
I got super into Disney Instagrammers before my Disney trip in March, and I would be lying if I said I let go of the obsession. Frequent Disney-goers allow me to live through their experiences, since I will likely not be able to afford another trip until I'm 40. Styled by Magic is just the cutest and always shares new Disney styles. Although she only recently started her blog, it's a favorite of mine!
Favorite Beauty Product
I received a sample pack of all three of L'oreal's new clay masks. It came with an Exfoliate & Refining mask, a Detox & Brightening mask, and a Purify & Mattifying mask. So far I have tried the first and last, made of clay and red algae and eucalyptus, respectfully. Both have been amazing and haven't broken my face out after. I have super sensitive skin, so I was nervous about trying a new product, but it was well worth it!
Lifestyle Favorites
I have loved my Happy Planner, but I wish I decorated it more! I have fun stickers to use, but I've been really slacking with keeping up with my organization this semester. I like how each day has three rectangles, though, because I can separate my days into my schedule, my homework, and my to-do lists.
Moby Mist Essential Oil Diffuser
I love my essential oil diffuser, but I'll likely be upgrading when I move into my apartment in June. I wanted a diffuser that didn't cost much money so I could test out how my body responded to the product, but I love it. I find it very soothing, and the different light settings are nice for the nighttime. I am more likely to find a more discreet-looking diffuser in the future now.
Fashion Faves
Peter Pan Collars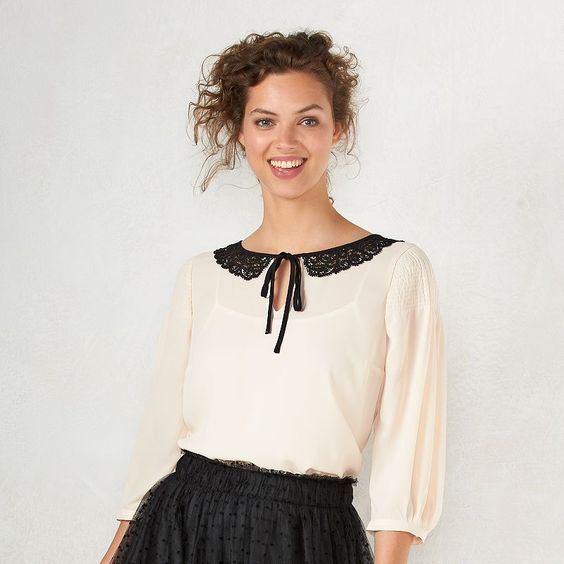 I've just really been digging Peter Pan collars lately, and I'm not quite sure why. I just think they're really classy and spice up an outfit!
Lizzie McGuire Outfit
This was too epic to not be mentioned. I competed to be the first female Mr. Curry at my school (a typically male pageant, with no explicit rules that a female could not compete), and I won! My talent was reenacting the "What Dreams are Made of" scene from the Lizzie McGuire movie, complete with a velcro-ed on skirt. My amazing friends helped me with the outfit, and it was just incredible.
Favorite April Memory
April was a pretty tough month for me. I had a lot of tears and a lot of laughs, and although I am terrified of moving forward in life, a part of me is happy to see the month go. I finally made a decision on graduate school and the jobs which will accompany the experience, which could arguably be a favorite memory for me, but overall was still very stressful to get to.
Winning Mr. Curry has got to take the cake, though. I have been able to use the experience as a platform to stand up for my community, reminding people that identity cannot be forced. I did not win "Miss Curry", because that was not the option. We will not be having a "Miss Curry" and a "Mr. Curry" as two separate events, because that forces people outside of the gender binary to pick a side.
I also had a damn good time with some of the most amazing people and reminded myself that even when I am terrified, I can get through anything. Pushing myself through experiences that bring me anxiety can truly be worth it in the end.
Let's see where May takes me, (other than to a diploma)!
Abby